THE TRADESMEN
The Tradesmen is our mobile home division, with CA LIC B 1029941, offering services to mobile and manufactured homes, specializing in kitchen and bathroom remodels. We also provide a wide range of other services including mobile home foundation systems, awnings, plumbing, decks and steps, skirting, you name it, we do it! Call us today for your free quote.
Maintaining your foundation and your roof are key to maintaining a beautiful manufactured home. Remember to have your home level checked annually and check to make sure your roof vents continued to be properly sealed.
951.319.3248 local
844.810.0059 toll free
or email us at contact@thetradesmeninc.com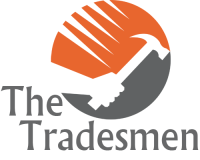 Please take a moment to review our terms and conditions and limited warranty. Click Here.
ABOUT THE COMPANY
Our Mission
Our mission is to provide products of the highest quality and value. We have the sales expertise, service, and professional installation process that we will guarantee to exceed our customers' expectations. Customer satisfaction is our most important goal. In order to achieve our high goal, we deal with high-quality products, sell them at an amount that provides equitable profit for the company to grow and prosper, and be a good value to our customers. We work hard to ensure that our customers are given the best advice possible to make the appropriate selections, our showroom is up-to-date, and products are professionally installed.
Our management hires qualified, motivated employees, gives them training and guidance to allow them to grow, supports them in their work effort, and offers them an equitable benefits package. We provide a safe and quality work environment with the equipment and technology necessary for our employees to perform their jobs. We are a successful company that encourages and supports community involvement.We are a flooring showroom and a design center here to help you with your next home remodel or refresh. We have friendly staff with expert knowledge and they can help you select your flooring, granite, cabinetry, paint, and much more!
TESTIMONIALS
Don't just take our word, take our clients as well!
CONTACT
We would love to keep in touch with you.
Stone Products Disclaimer
Please read this document carefully: By purchasing any one of our natural stone products, you signify your acceptance of this natural stone disclaimer. If you do not agree with every part of this natural stone disclaimer then do not purchase any natural stone products.
Natural stones, as the name implies, are products of nature. Natural stone can be granite, quartz, travertine, quartzite, sandstone, marble, or any other stone materials used for building products. Any variations in texture, color, veining, and pattern must be accepted. These differences and disparities are part of what makes the stone beautiful, and you should not consider them as flaws.
Purchasing our product implies that you acknowledge that natural stones vary in pattern, texture, and color. The actual stone delivered may differ from the sample or picture(s) shown. You also acknowledge that natural stone ordered at a later date may be more expensive and there is no guarantee it will match the original stone.
All samples provided are to give you an overall idea of the variation in veining and color variation. Most of our samples are 4" x 4" or 6" x 6". The Company does not provide full size (16x16, 18x18 or 24x24 or any other size) samples unless you make special arrangements with us.
No returns, refunds or exchanges will be accepted.
The Company is not responsible for any cracks, stains, breakage, or fissures that may occur after you accepted and installed the stones while in good condition.
The Company reserves the right to make any changes to this Natural Stone Disclaimer and to other terms and conditions set within this site at any time, without giving prior notice.
All product images and pictures on our supplier's websites are put in place to give you a general idea about the color and veining variations in the stone and/or product. Misconceptions sometimes occur because of the following reasons:
·         Natural Stone usually varies from one shipment to the other.
·         Due to changes in lighting, a product may appear different in pictures than it does in real life.
·         Computer monitors sometimes interpret colors differently.
We are always working to improve our pictures to make them as best as possible. Due to the difficulty of capturing all of the details and finishes for our sizable selection of products, we encourage all customers to request samples and pictures of our current lot for the product(s) of interest.
Quartz is one of the hardest minerals on Earth. Because of its strength and abundance, quartz is a popular and reliable choice for countertops. Quartz countertops are sometimes referred to as "engineered" or "man-made," but quartz is in fact a natural stone. The amount of natural quartz in a slab depends on the quartz manufacturer. QUARTZ PROS & CONS With quartz countertops, the pros outweigh the cons. One of the main benefits of quartz countertops is that they are extremely durable. Quartz countertops never have to be sealed, unlike granite, marble, and other surfaces that require regular maintenance. Quartz countertops are also nonabsorbent, so they resist staining and don't harbor harmful bacteria. Homeowners and designers also turn to quartz for its versatile and beautiful designs, colors, and patterns. Quartz countertops are scratch resistant, but due to their hardness they may dull a knife that is used directly on the surface. Like all natural stone countertops, quartz can be damaged by sudden changes in temperature. Pot holders and trivets should be used to protect a quartz countertop from anything hot. Though quartz countertops are not approved for outdoor use, quartz may be used in outdoor kitchens with full overhead coverage from the elements. Quartz countertops are stronger than granite countertops. Quartz is an extremely hard mineral. Granite also absorbs liquids and stains, while quartz is completely nonabsorbent. Quartz countertops are maintenance free. Granite countertops need to be sealed and polished regularly. In addition, quartz can be fabricated for use in many unique applications that are not possible with granite or other stones. ___________________________________________________________________ California Mobile Home Parts and Supplies for your foundation, flooring, plumbing and general construction materials! ___________________________________________________________________ Online Payments:
To make a Flooring Showroom HDC payment online, please click this link...
Click to Pay